Plastic injection mold
Unit Price :

USD 1000.00 - USD 1000.00 / Piece(s)

Min. Order: 1 Piece(s)

Max. Order: 100 Piece(s)

Price :

| Quantity | Price | Processing time |
| --- | --- | --- |
| 1-100 | USD 1000 | 45 Days |

Quantity :

Piece(s)

Shipping Cost :

Total Price :
Payment Method :
Last Updated : 2017-12-14 13:55:38.0
Item specifics
Model :

Intertech 20150922

Origin :

Taiwan, ROC
Top Quality ABS plastic mold maker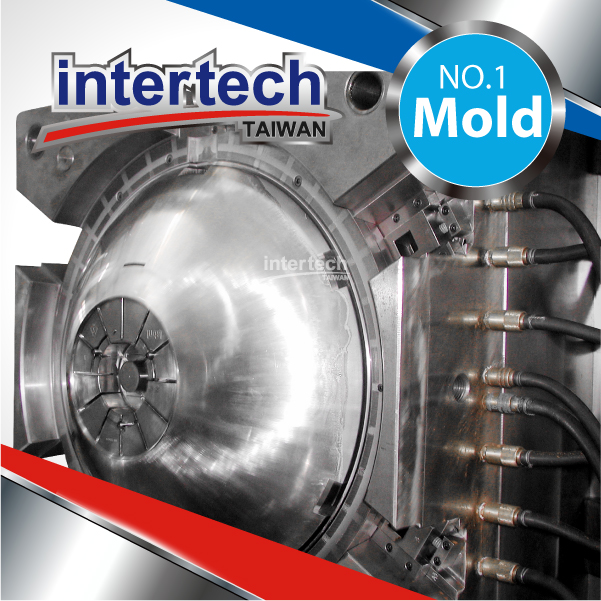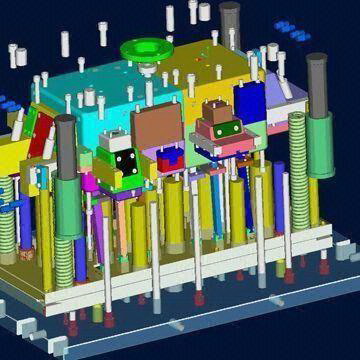 Characteristic:
1. Design to production of mold, 100% made in Taiwan.
2. The SGS RoHS Certification Mark demonstrates our commitment to quality and achieving consistent production.
3. Excellent in interchangeable cores molds design.
4. Surface finish with high gloss polishing.
About us:
1. We are a flexible customized mold making, molding factory and have complete production line from A to Z.
2. Our company aims at carrying out customers' designs and especially good at OEM manufacturing, Contract manufacturing.
3. We can deal with various materials like plastic, rubber, silicone and metal.
4. Our team has efficient communication, experienced engineers, and all of our mold steels imported from German, Japan, and Sweden.
Product Highlight:
Plastic materials:

PS, ABS, PP, PVC, PMMA, PBT, PC, POM, PA66, PBT+GF30%...etc.

Other materials:

Rubber, Silicone rubber, LSR, aluminum, zinc...Metal...etc.

Quality:

ROSH and SGS standard

Feature:

Non marking and Non flash

Size:

According to your drawing

Color, Quantity, Unit price, Tooling cost, Tooling size:

To be discussed

Mold structure:

Injection Mould, Plastic Mold, Overmould, 2k mould, Die-Casting Mould, Thermoset Mold, Stack Mold, Interchangeable Mold, Collapsible Core Mold, Die Sets, Compression Mold, Cold runner system LSR Mold,…etc.

Mould Base:

HASCO standard, European standard, World standard

Mould Base Material:

LKM, FUTA, HASCO, DME, etc. or as per customer's requirement.

Surface Finish:

Texture (MT standard), high gloss polishing

Finish:

Mirror finish etc.

Cavity / Core steel:

P20, 2311, H13, 2344, Starvax 420, 236, AdC3, S136, 2312, 2379, 2316, 2083, Nak80, 2767 etc.

Cavity:

Single cavity, Muti Cavity, based on customer's requirement.

Hot / Cold Runner:

HUSKY, INCOE, YUDO, HASCO, DME, MoldMaster, Masterflow, Mastip, Taiwan made brand…etc.

Mould Life:

1,000 to 1,000,000 shots

(according to your working environment)

Design & Program Softwares:

CAD, CAM, CAE, Pro-E, Solid works…etc.

Equipments:

High speed CNC, standard CNC, EDM, Wire Cutting, Grinder, Plastic Injection Molding Machine for testing mold from 50-3000T available.

Package:

Standard exported wooden box packed, fumigation process (upon required)

Mold building lead time:

T1, 20~50 days, parts measurement report (upon required).

Annual production:

250 sets of mold
In short, We can provide you both products and molds in best quality.
All of our products and molds are 100% designed and made here, in Taiwan.
We are confident to satisfy our customers with best value of moldmaking workmanship.
With more than 25 years of experience and being the performance level in Taiwan, we have kept many key customers giving us repeated orders from overseas.
We attended EUROMOLD exhibitions every year to meet our customers !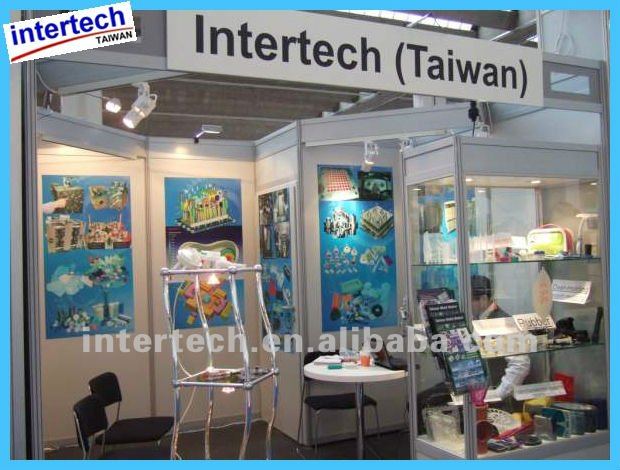 Our Company & Product Certificate: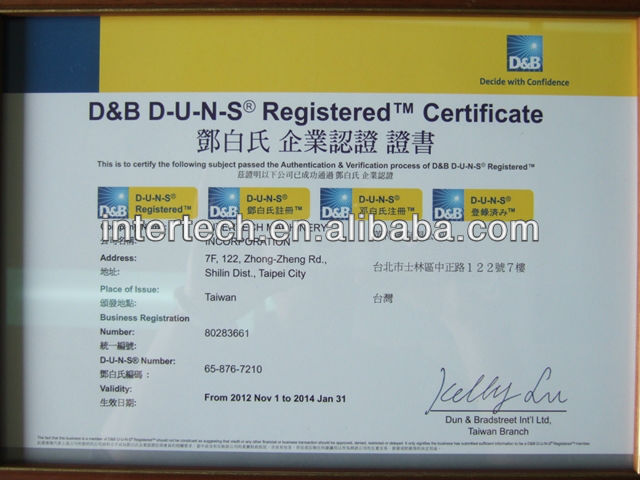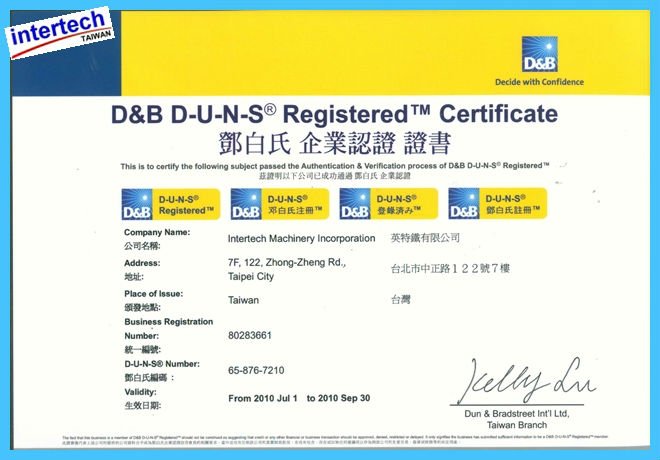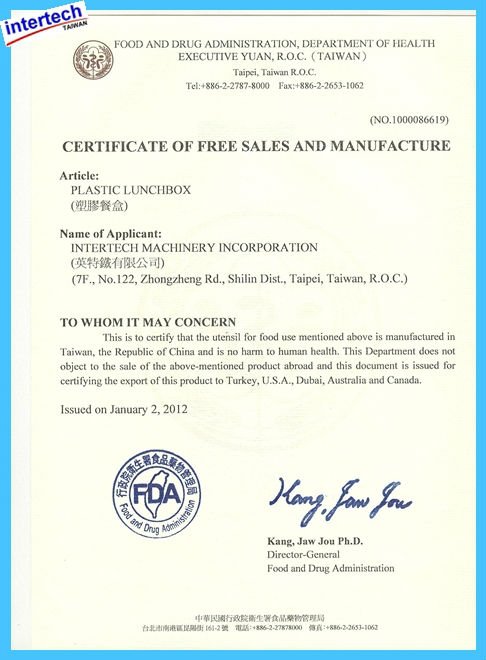 Our Mold Making Procedure: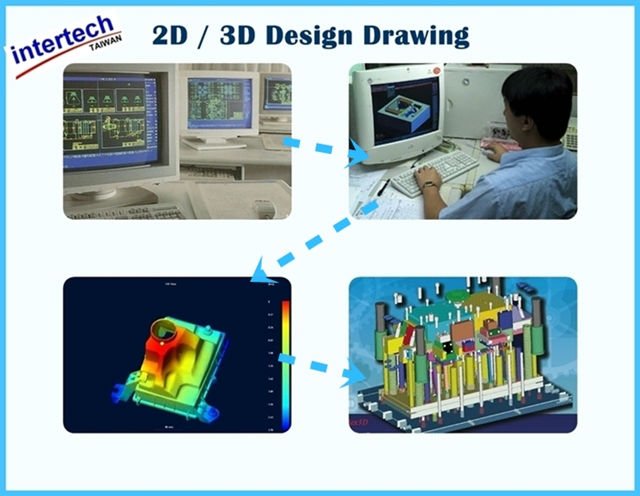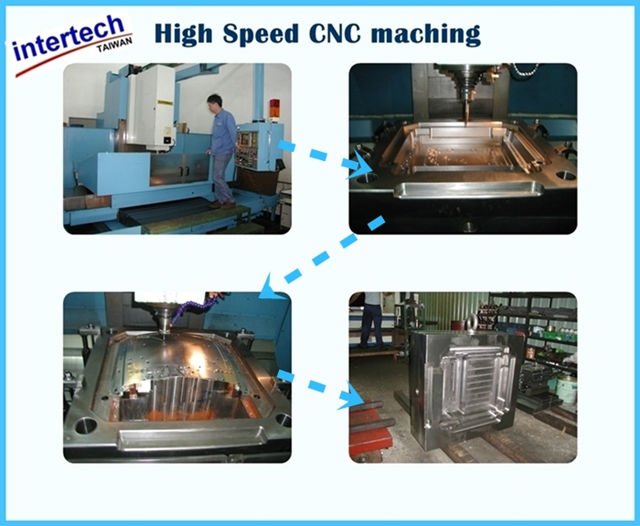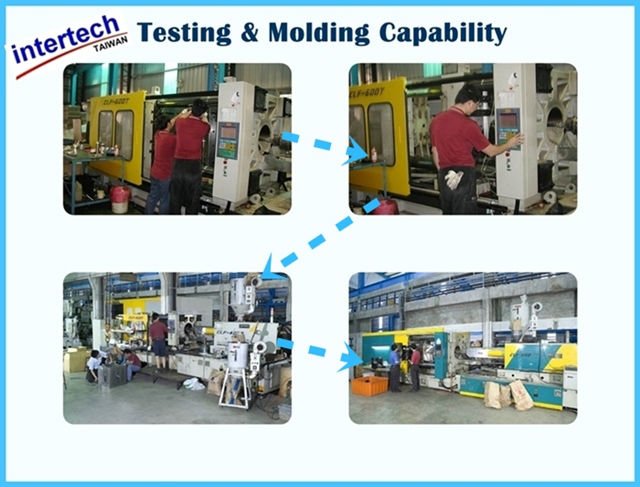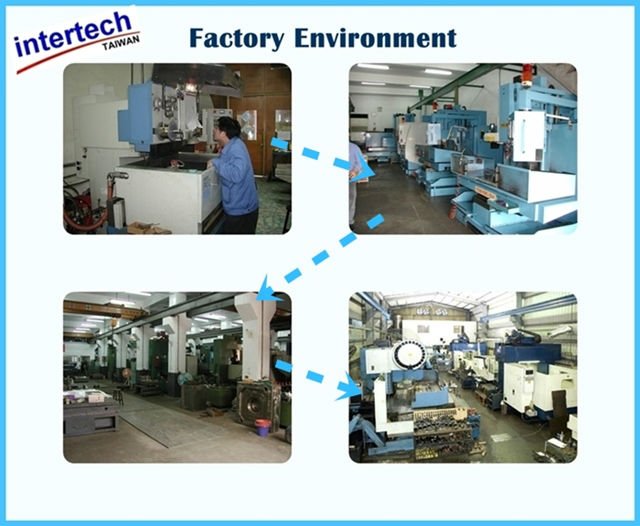 We produce many kind of different molds, if you are interested to our other products.
Please visit our company website!
www.taiwanmoldmaker.com
www.intertech.net.tw
And if you have any 2d, 3d, photos, samples of your products, please use jpg. File email to us or send us, so that we can give you our quote report as soon as possible!
Calculate your shipping cost by country/region and quantity.
Quantity : Piece(s) , Ship to :
| Shipping Company | Shipping Cost | Estimated Delivery Time |
| --- | --- | --- |
| Accepted payment method | Currency |
| --- | --- |
| | USD |