Microcomputer controlled Dry boxes LE70,Camera and Photo
Unit Price :

USD 260.00 - USD 260.00 / Pack (1 Unit(s))

Min. Order: 1 Pack (1 Unit(s))

Max. Order: 100 Pack (1 Unit(s))

Price :

| Quantity | Price | Processing time |
| --- | --- | --- |
| 1-100 | USD 260 | 12 Days |

Quantity :

Pack (1 Unit(s))

Shipping Cost :

Total Price :
Payment Method :
Last Updated : 2018-04-12 14:29:23.0
Key Features
Microcomputer controlled Dry boxes LE-70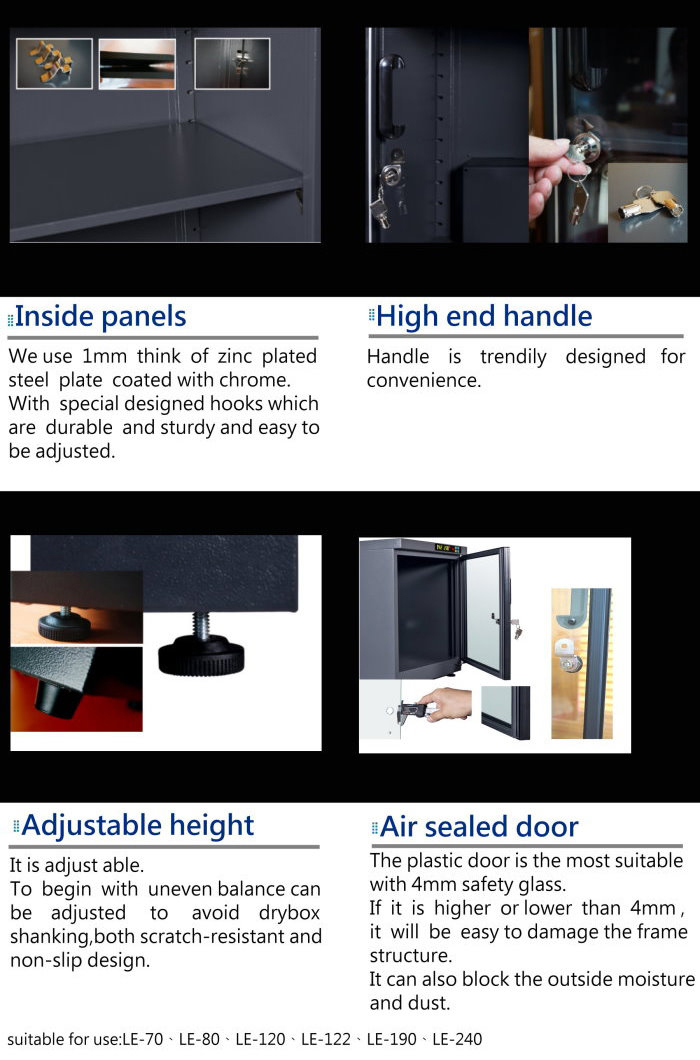 Display Method
It duel-display humidity and temperature with the touch- sensitive membrane switch as a function setting.
It also can be set the humidity range 20%RH~65%RH with memory card during circuit breakdowns , re-set system is not required, and with the keys lock function.
Control Method
It controls by microcomputer and maintain the humidity on ±2%RH precisely.
Humidity detection
It uses sensors made in Switzerland and it has been widely utilized in professional fields of temperature and humidity.
Dehumidifying main equipment
We are using the latest technology of semiconductor wafers dehumidification of our research development, design and manufacture. We also have a powerful dehumidification capacity and stability dehumidification capacity and stability dehumidification with a low power, low voltage, voltage regulator circuit system, free pour, no supplies, no chemicals, no heater, no anti-surge and no dripping. Our host chassis uses Anti-flammable materials made of ABS with international certificate.
Dehumidifying capability
Dehumidifier 20%RH , empty 70% RH〜40% RH for about three hours, fast model 70%RH~40%RH about 30 minutes.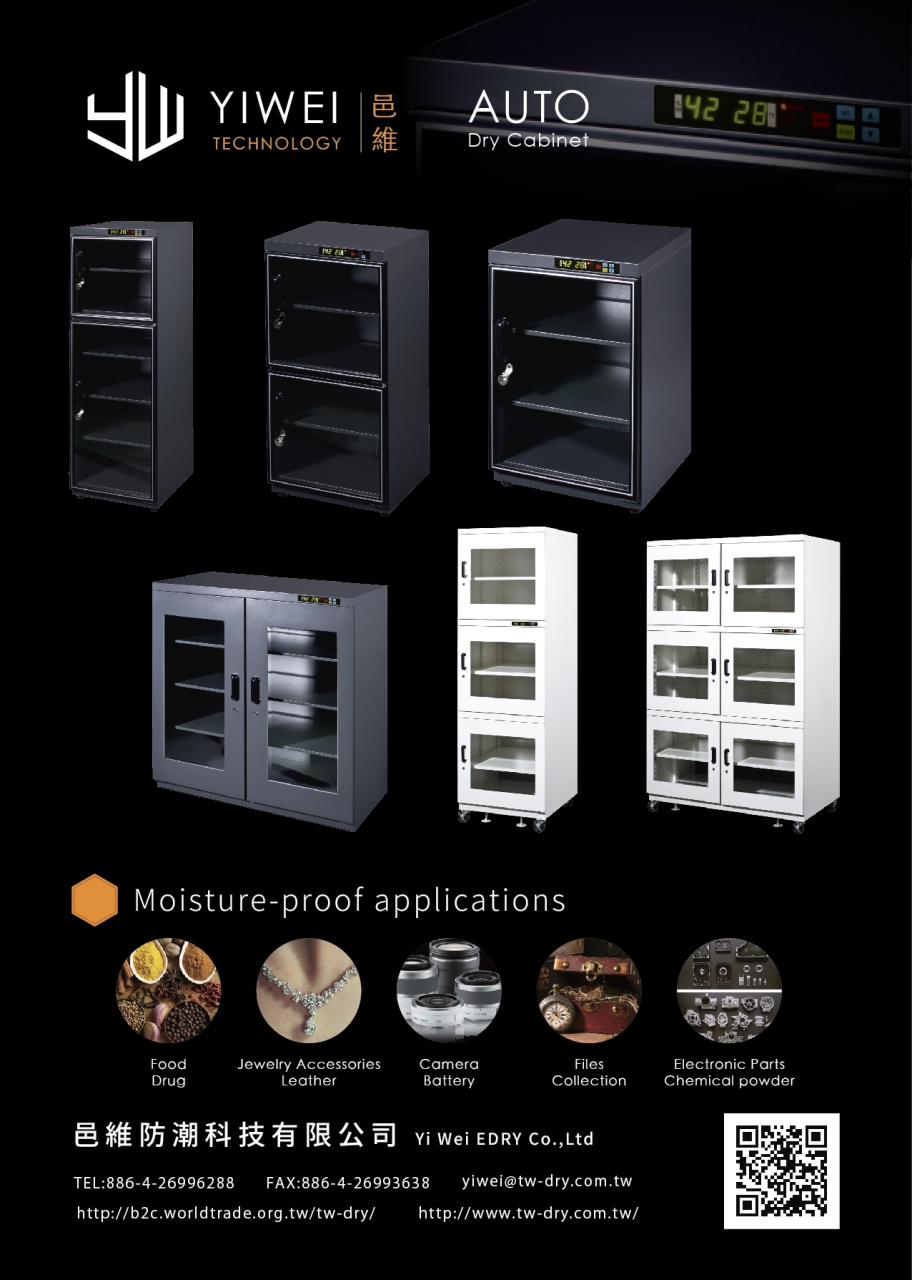 Calculate your shipping cost by country/region and quantity.
Quantity : Pack (1 Unit(s)) , Ship to :
| Shipping Company | Shipping Cost | Estimated Delivery Time |
| --- | --- | --- |
| Accepted payment method | Currency |
| --- | --- |
| | EUR , HKD , JPY , TWD , USD |